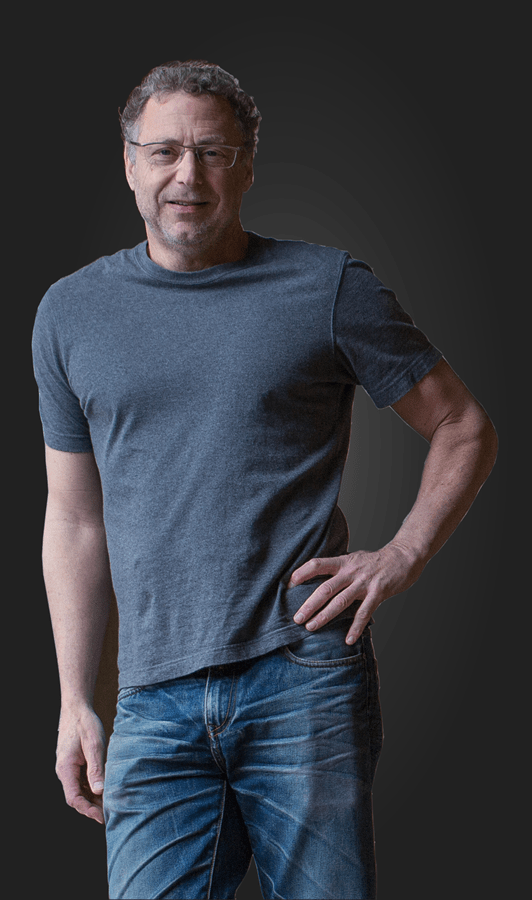 Leonard Mlodinow
Leonard Mlodinow is a physicist and best-selling author.
"Mlodinow never fails to make science both accessible and entertaining."
— Stephen Hawking, author of A Brief History of Time
Mlodinow thinks in equations but explains in anecdote, simile, and occasional bursts of neon
— Fortune magazine
Mlodinow knows how to write for the science-challenged
— Library Journal
Subliminal Reviews
Drunkard's Walk Reviews
New York Times Bestseller, Editor's Choice, and Notable Book of 2008
Shortlisted for Royal Society Science Book Award
New York Times review of Drunkard's Walk
("writes in a breezy style… a readable crash course in randomness")
Selected Writings
New York Times review of The Signal and the Noise
New York Review of Books review of Blindspot
New York Times, "In Hollywood, Theories of Infinite Dimensions"
http://www.nytimes.com/2012/06/03/opinion/sunday/in-hollywood-theories-of-infinite-dimensions.html
New York Times, "It all Adds Up: Review of Love and Math"
http://www.nytimes.com/2013/10/27/books/review/love-and-math-by-edward-frenkel.html
New York Times, "The Limits of Control," We have an innate need for control of our environment. That can inspire great achievement—or lead to sub-optimal behavior.
http://opinionator.blogs.nytimes.com/2009/06/15/the-limits-of-control/#more-6525
New York Times, "What are the Odds?"
http://opinionator.blogs.nytimes.com/2009/05/22/what-are-the-odds/#more-5903
New York Times, "A Facial Theory of Politics"
http://www.nytimes.com/2012/04/22/opinion/sunday/a-facial-theory-of-politics.html
Wall Street Journal, "A Hint of Hype, a Taste of Illusion," Why wine ratings are badly flawed.
http://www.wsj.com/articles/SB10001424052748703683804574533840282653628
Wall Street Journal, "The Triumph of the Random," Was Joe Di Maggio's hitting streak a fluke?
http://www.wsj.com/articles/SB10001424052970204556804574261942466979118
Los Angeles Times, "Meet Hollywood's Latest Genius," Box office success is more random than you think
http://econweb.ucsd.edu/~vcrawfor/la-tm-random27jul02,1,1850294,full.story.html
Leonard Mlodinow received his PhD in theoretical physics from the University of California at Berkeley, was an Alexander von Humboldt fellow at the Max-Planck-Institut für Physik und Astrophysik in Munich, and taught at the California Institute of Technology. He is a popular international speaker, and the author of numerous academic papers in physics and seven popular science books, his last four, best-sellers.
His most recent book is The Upright Thinkers: The Human Journey From Living in Trees to Understanding the Universe. His book Subliminal: How Our Unconscious Mind Rules Our Behavior, won the 2013 PEN/Wilson award as best literary science book. His book The Drunkard's Walk: How Randomness Rules Our Lives, was a New York Times editor's choice and a New York Times notable book of the year, was short listed for the Royal Society book award, and won the Robert P. Balles Prize in Critical thinking, and the Liber Press (Spain) Award for the Popularization of Science. The Grand Design, co-authored with Stephen Hawking, was a #1 best seller, and was made into a three-part documentary on the Discovery Channel. He is also the co-author, with Deepak Chopra, of War of the Worldviews: Science and Spirituality, and three other books, which have appeared in 30 languages.
In addition, Dr. Mlodinow has written for The New York Times, The Wall Street Journal, Scientific American, Nature, Newsweek, Wired, The New York Review of Books, and other mass market publications. His numerous television appearances include The Larry King Show, The Pierce Morgan Show, The Stoessel Show, Morning Joe, and Through the Wormhole. He has also created several award-winning video games, including one in conjunction with Steven Spielberg, and starring Robin Williams, and has written for network television, including the series MacGyver, Star Trek: The Next Generation, and the comedy Night Court.